Scammer Phone Number Lookup Tools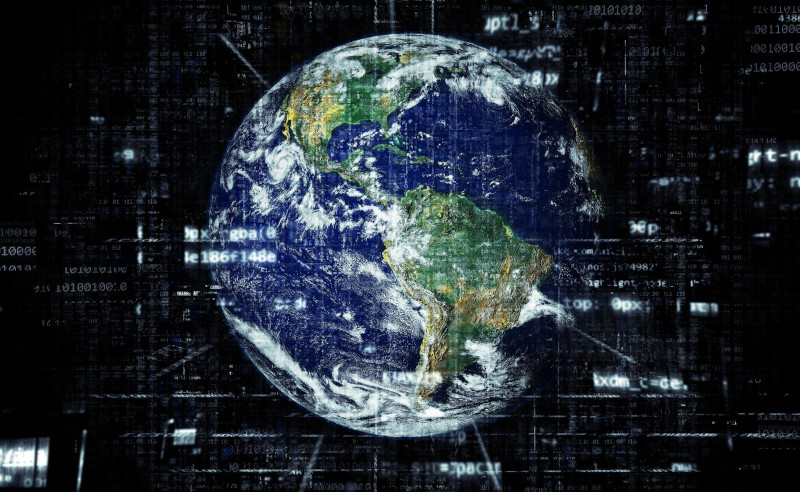 Image by TheDigitalArtist from Pixabay
There are a few ways to do some research on posible scammer numbers that call you. You are not likely to find any real information on the person or organization that called, but you will be able to find if others have reported the number as a scam caller.
#1 – Google Search
The simplest way to try to find some information on a phone number is to do a Google search.
Try searching the number with and without parenthesis & dashes.
(412) 528-4261
412-528-4261
4125284261
The Google results will show sites that know about this number. You can quickly tell if the number is a known scam number. The results will say scam or have a warning about the number.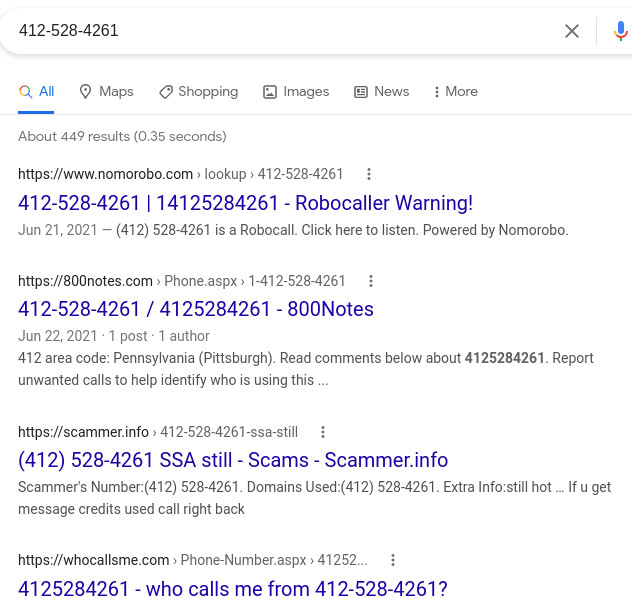 #2 – Phone Number Lookup Service
There are number lookup services that can give you more details like Owner Information, Social Media Profiles, Photos, and more. Most of the lookup services will charge a fee to send you this type of detail. For most people, I would stick with the free options.
#3 – SCAMMER.INFO
This is not a searching service but a forum where people are fighting back against scammers. There is information about the various aspects of scams (tutorials, guides, spam, phishing, and more). Numbers can be found here too if you sign up and do a search. Check it out here.
BONUS – BobRTC
Ever wanted to scam the scammers? Safe and free tool to call scammers and waste their time. BobRTC
---
Related Posts