Protect Your Email Privacy with a Second Email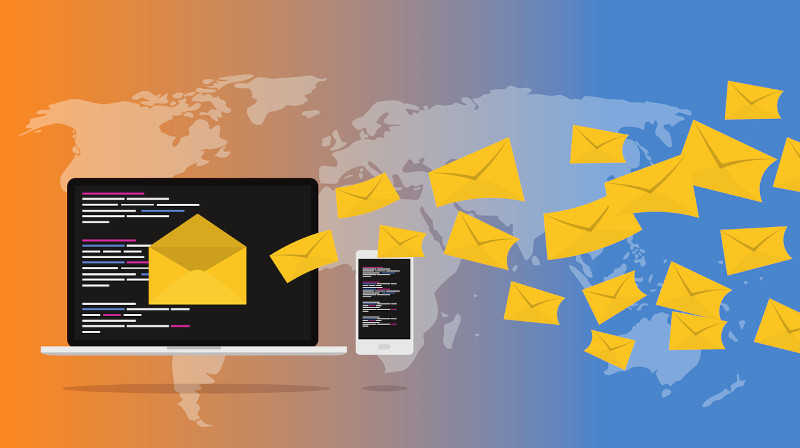 Image by Muhammad Ribkhan from Pixabay
Since most email accounts are free, create separate accounts for different purposes.
Having multiple email accounts will improve your security & privacy.
Step 1 – Private Account
Create a new email address to be used for only sensitive information like bank accounts and medical providers. This account should not be shared with anyone, you only want your bank and medical accounts to know about it. Below are links to create your new email account.
Step 2 – Primary Account
This can be your existing email or if you want to start new, you can create a new account as well. This email is for you to share with family and friends only. You will still want to keep this semi-private. Do not share this on social media (Facebook, Twitter, Instagram, Linked In, etc…) or anywhere else.
Step 3 – Everything Else Account
This account should be used for everything else. Social media, newsletters, shopping sites. If you already have an existing email that you want to use for this, that's OK. Or you can create a new account for this too.
Bonus: You can use email aliases to filter your emails
Google Aliases
In Google Gmail, if your email address is "john.smith@gmail.com", you can add a "+" sign and keyword. All of these aliases will be received by your email address automatically.

john.smith+news@gmail.com
john.smith+shopping@gmail.com
john.smith+socialmedia@gmail.com

Then you can create a rule to filter your emails
Microsoft Aliases
Step 4 – Update Your Accounts
Now that you have three separate email accounts, you will want to update your email settings for each online account. This is where the work begins.
Login to your Bank & Medical accounts and update them with your new (private) email address.
Inform your family and friends about your new (primary) email address.
Login to any other accounts and update them with your (everything else) email address
Step 5 – (optional) Email Forwarding / Linking
Lastly, if you don't want to have to access three separate email accounts, you can set up email forwarding or linking. You can have emails from the other two accounts get sent to the email address you use most. This can simplify access to your email if you don't want to log in to each account separately.
GMail (more details) link another account
Login to your Gmail account
Click on the gear icon at the top right
Click on the See all settings button at top
Click on Accounts and Imports at top
Then under the Check mail from other accounts: section, you can add another account
Outlook.com (more details) forward to another account
Login to your Microsoft account
Click on gear icon in the top right
In the Setting pane that opens, click on View all Outlook settings at the bottom
Then select Mail > Forwarding
---
Conclusion
Having separate email accounts for different purposes improves your security and privacy. Declutter your email using rules or filters. Use unique passwords for each account. Enable two-factor (2FA) authentication on your accounts. Use a password manager to keep track of your passwords.