Why You Should Freeze Your Credit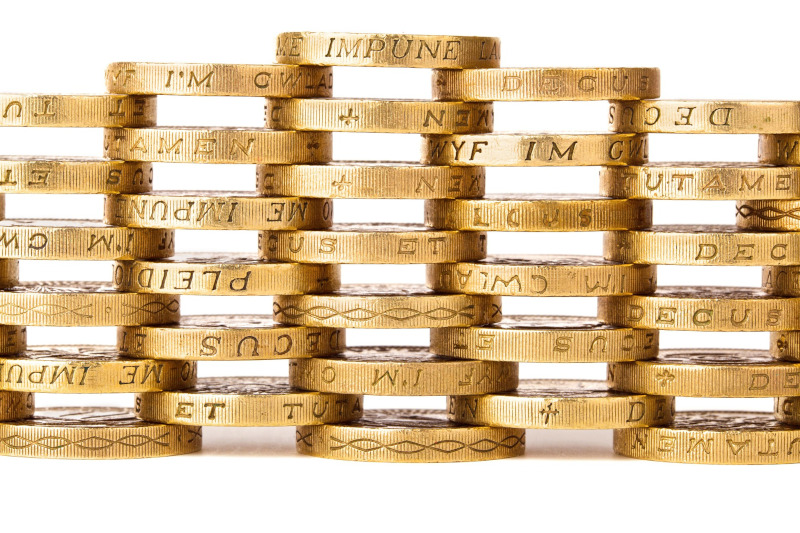 Image by PublicDomainPictures from Pixabay
A credit freeze is an important step you can take to help prevent access to your credit report to open credit accounts. Freezes are federally regulated. Victim of a data breach or you suspect that your identity has been stolen, you should freeze your credit.
Why Freeze Your Credit
If you're a victim of a data breach
You suspect your identity has been stolen
If you want to prevent anyone from applying for credit in your name
The cost is free to lock and unlock at any time
No impact to your credit score
It is easy to do
Con of a Credit Freeze
A credit freeze isn't guaranteed to be 100% effective.
You will need to remember to lift, or "thaw", the freeze prior to applying to credit (mortgage, credit card, auto loan, etc.)
Each of the three national credit reporting companies (Experian, Equifax, TransUnion), will have to be done independently. UPDATE 9/2/2021: There is a fourth credit company, Innovis. Added details for Innovis included in the rest of the article below.
Who Can View Frozen Credit Reports
Freezing your credit report will prevent access to it by certain third parties. Freezing will not prevent access to your credit report at any other credit bureau. Other entities that may still have access to your credit report include:
Companies that provide you with a copy of your credit report or credit score, upon your request;
Federal, state, and local government agencies and courts in certain circumstances;
Companies using the information in connection with the underwriting of insurance, or for employment, tenant or background screening purposes;
Companies that have a current account or relationship with you, and collection agencies acting on behalf of those whom you owe;
Companies that authenticate a consumer's identity for purposes other than granting credit, or for investigating or preventing actual or potential fraud; and
Companies that wish to make pre-approved offers of credit or insurance to you.
How to Freeze Your Credit
When you are ready to freeze your credit, you will contact each of the four national credit bureaus by the online website or by phone. You will need to verify your identity and will be required to set a PIN. You may be required to create an account. Be sure to save your account, PIN, and any other details in a safe place. You will need this information in order to unfreeze. Consider using a password manager to keep track.
How to lift my credit freeze
Lifting / unfreezing your credit is just as easy as going back to the credit bureau's website and removing the freeze. This is where you will need to provide your PIN and/or other identifying information. When removing the freeze, you may have to option to permanently remove, temporarily remove. I recommend only doing a temporary unfreezing. This will allow you to apply for credit when wanting to take out a loan.
How do I freeze my child's credit
1. Required Documents
The three major credit bureaus have slightly different requirements when it comes to your child's credit. Below are what will be asked.
Your driver's license or ID
Your birth certificate
Your child's birth certificate or other document showing you have the authority to act on the child's behalf (foster care certification, power of attorney or court order)
Your Social Security card
Your child's Social Security card
A utility bill or bank or insurance statement with your name and address on it
2. Request Forms and Mail
You will need to fill out and print these forms. Then mail the form and required documents to the mailing address of the credit bureau.
Forms
U.S. Mail
Experian
Experian
PO Box 9554
Allen, TX 75013
Equifax
Equifax Information Services LLC
P.O. Box 105788
Atlanta, GA 30348
TransUnion (No form)
Must include a written request to place a "protected consumer freeze" on the named individual's file.
TransUnion
P.O. Box 380
Woodlyn, PA 19094
Innovis
Innovis Consumer Assistance
PO Box 26
Pittsburgh, PA 15230-0026
Credit Freeze vs Credit Lock
| | Credit Freeze | Credit Lock |
| --- | --- | --- |
| When to use | Want to make sure no one can access your credit report | Want to make sure no one can access your credit report |
| How fast is it | Often is real-time, but allow up to an hour | Instantly through the web or mobile app |
| Status Alerts | No alerts, but you can log in to check the status | Yes |
| Cost | Free | Varies. Usually is a paid subscription |
Conclusion
Be proactive in preventing thieves from getting credit under your name. Keep your credit report locked at all four credit bureaus (Experian, Equifax, TransUnion, Innovis). Temporarily unfreeze when applying for credit.