Getting Started with BobRTC (and it's free)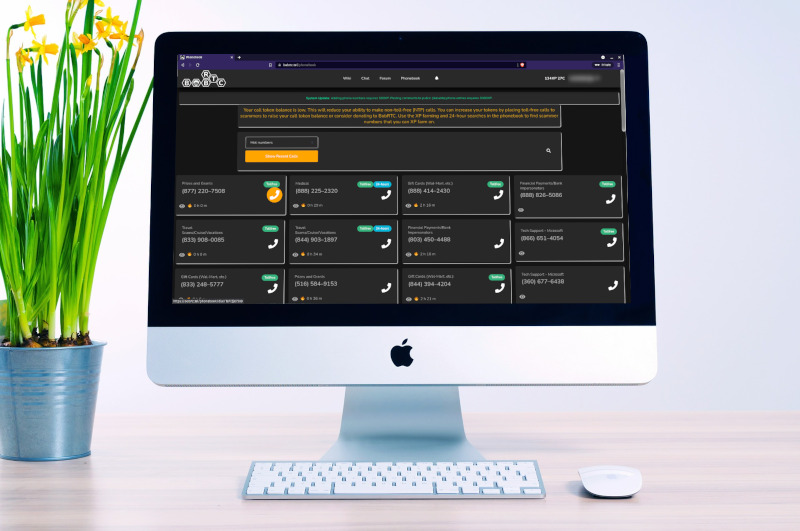 BobRTC is a tool to call known scammer phone numbers. It's free, safe, and runs from your web browser (nothing to install). Learn more
Follow these steps and you be on your way to calling scammers, where you can annoy them.
Step 1 – Sign up for BobRTC
Signing up is easy.
Go to https://bobrtc.tel/
Click on Login With BaitArmy in the top right corner.
Click the Sign up button
Step 2 – Log in to BobRTC
Log in with the account you just created. You will be taken to the Phonebook. From here you can click on the phone icon to call that number.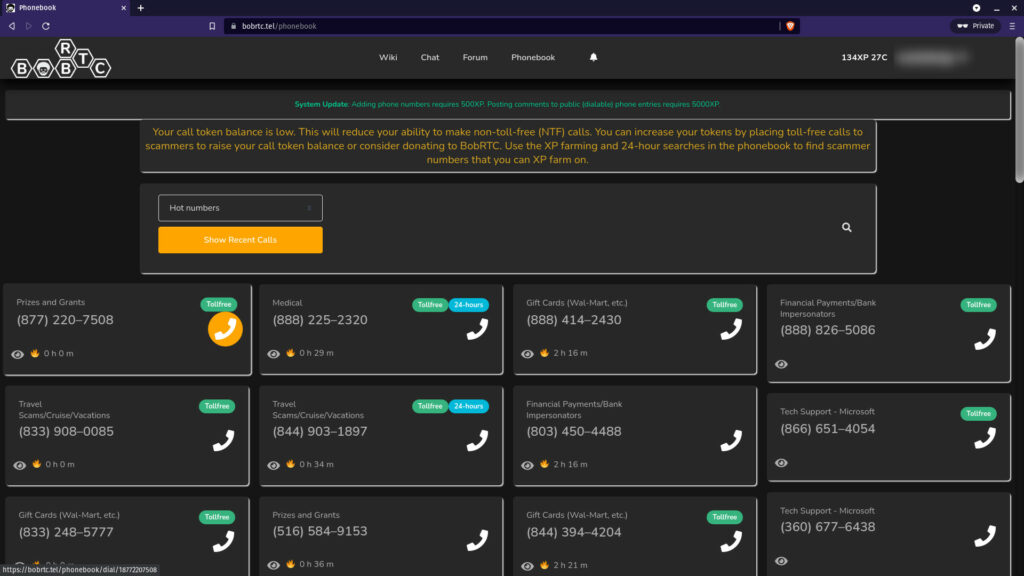 Each listing displays the details of the number. This example is a Medical scam, it's toll-free, and it's available 24 hours.

Step 3 – Placing a call
Pressing the phone icon on the listing will take you to the dial screen. The call will automatically be dialed.
At the top, there are three important buttons:
Hangup, Mute, Hold


---
Pressing the Dial Codes button will list buddies and sound effects you can use on calls.

Pressing *0 on the keypad will start the Lenny buddy.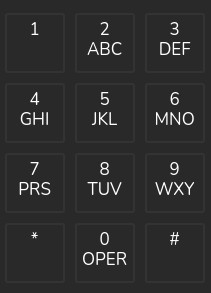 Pressing *0 again will turn off Lenny.
You can turn on multiple buddies and sound effects at the same time.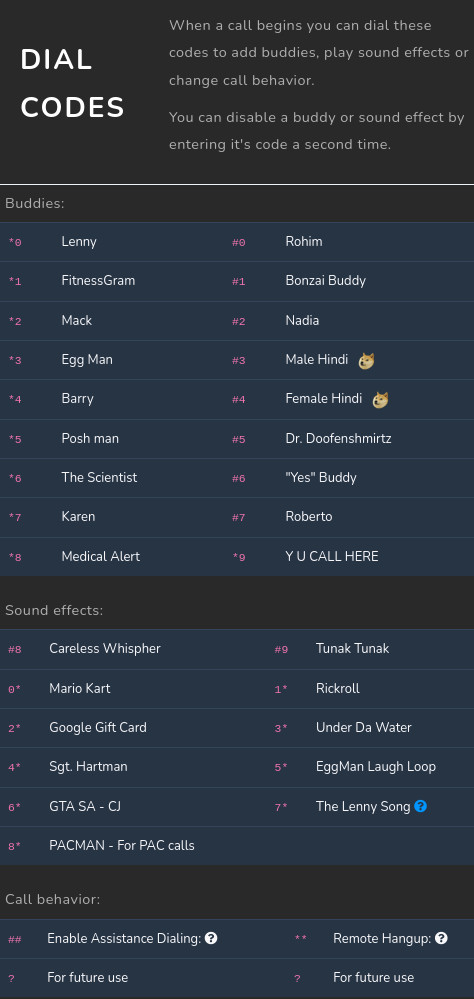 ---
Another useful button is the Generate Fake Details.

This is useful when you talking to a scammer and are giving them fake information. NEVER GIVE YOUR REAL INFORMATION TO A SCAMMER.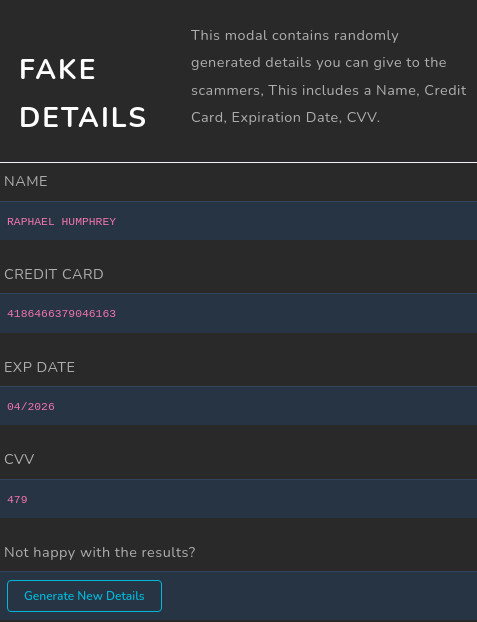 ---
Another nice option when talking to scammers is to use the built-in voice changer. Before you make the call, you will need to select the pitch shift of your voice. Lowest, Low, Normal, High, Highest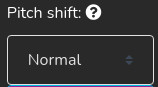 You can also test what your voice sounds like by checking the checkbox Test pitch shift.

If this is checked, then you when press the call button, it will record your voice with your selected pitch shift. You will need to press the # button to hear your playback. After it plays back, your call will go through to the scammer number and you will have the pitch shift you selected.
---
Start Calling
There are more features to BobRTC, but for now you should be off to a good start. It's a great tool to get started with scambaiting.